The first little strap to help them nap.

Give yourself a Wheelzzz and get your baby's sleep rolling.
The first little strap to help them nap.
Give yourself a Wheelzzz and get your baby's sleep rolling.
BUY NOW
WHEELZZZ HELPS YOUR BABY SLEEP
The first little strap to help them nap wherever they are. At home, at the park, in the grocery store or even binging your favorite show without leaving your couch... not a bad idea, right?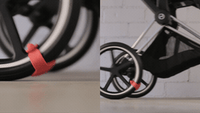 combine them and mimic the sensation of walking around in different cities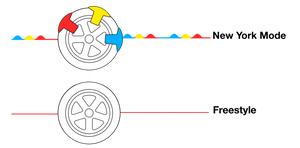 cobble, cobble, cobblezzz....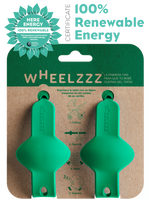 Wheelzzz® is produced 100% with renewable energy.
Our commitment with the future is beyond children. We worry about the world we will leave them behind.
To minimize our carbon footprint, we reduce packaging materials to the minimum, using the Wheelzzz® themselves to strap to the 100% recycled package.
Wheelzzz® is 100% recyclable but we encourage passing them down to your family, friends or through our community. However, when you're done with them just, write us and we will shred them to make new Wheelzzz®.
Our packaging, boxing and logistic process is made in collaboration with people with intellectual disabilities at a non-profit organization (Sant Tomàs). A considerable part of our profit goes to pediatric research.
1,2,3, Sleepzzzz

Choloe Adélie's mom
Finally a way to see Kai without hurting my back holding him.

Anna, Jan and Kai's mom.
Wheelzzz is my sleeping sidekick for my "high-energy" baby boy

Belen, Pol and Alex's mom.
Just a peak to his red Wheelzzz and he knows it's time to catch some Z's

Mireia Laia and Pol's mom
I used to always have to sleep Jordi in the living room, to find that little bump on the rug's thick edge

Antonio Marc and Jordi's dad.
At first we didn't really think Wheelzzz would work, but... we were pleasantly surprizzzed>

Emma, Nil and their dad, Gil.
a baby sleep aid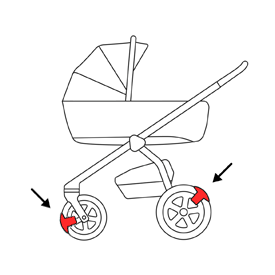 1. ADJUST THE STRAP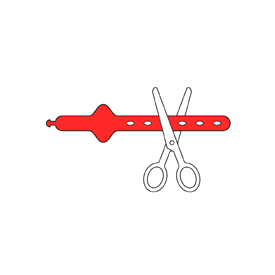 2. CUT THE EXCESS (if needed)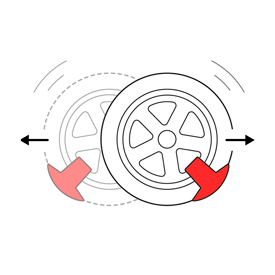 3. ROCK OR WALK
4. SLEEP
WHEELZZZ: "WE HAVEN'T REINVENTED THE WHEEL"
Wheelzzz is the story of Laia and Gil, two parents who after trying every single trick to sleep their baby, they found the solution on their way home, in the cobblestoned streets of their little town. More than an invention, a life long secret, brought back to life and revamped!.
Follow us on instagram @Wheelzzz_official and find how to get yours free!
Choosing a selection results in a full page refresh.
Press the space key then arrow keys to make a selection.